Thank you to everyone who made it to Freshmen Orientation! If you were unable to attend and would like to schedule a meeting to discuss the RVHS graduation requirements, please let Mrs. Wick know.
Below is a link to the presentation that was shared and other helpful links as well. If you have any questions, please do not hesitate to contact Mrs. Wick.
On February 8, Mrs. Wick will be at RVMS for enrollment during social studies classes.
Freshmen Orientation Presentation - click here!
2022-2023 RVHS Curriculum Guide - click here!
How to Calculate GPA Video - click here!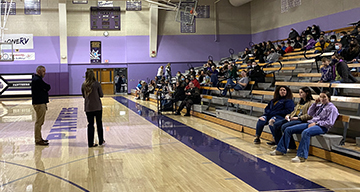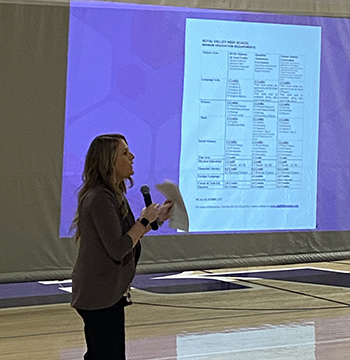 Photos by Mrs. Hundley