8th Grade Volleyball Tournament
Kloee Michael
Tuesday, September 15, 2020
8th grade girls beat Rossville 25-19 and 25-15 on Saturday to begin their quad at St. Marys. They lost to St. Marys: 20-25 and 18-25 and then lost to Effingham: 25-14; 21-25 and 16-18.
Coach Wege said, "The girls started out strong with a win over Rossville. We had good, strong serves and passes and worked well as a team. As the day went on, these are areas in which we struggled.
"I have seen improvements in our teamwork and communication as our season has progressed. We're playing together more and staying positive.
"Coaching during Covid is different. I would say the biggest struggle is not being able to have an unlimited number of fans in the bleachers. The girls miss having all of their friends and family there to support them."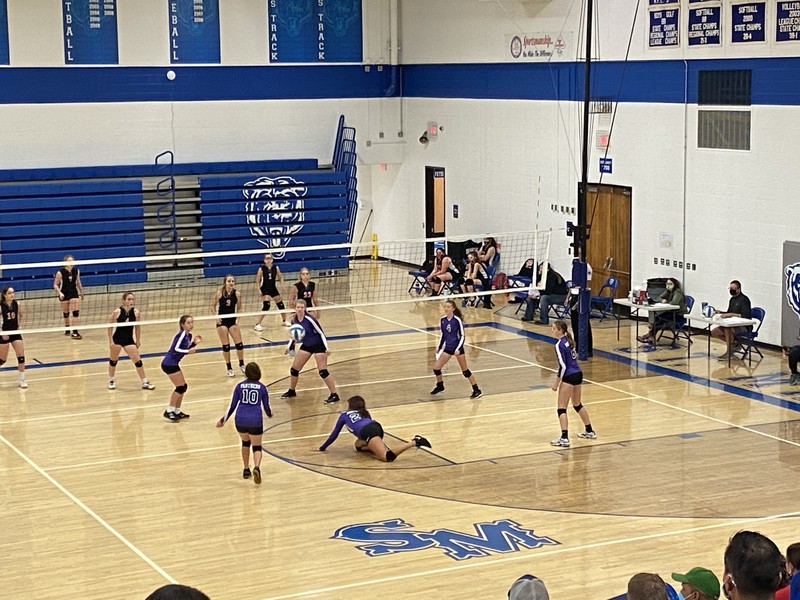 Pic Creds- Mrs. Hundley