Breauna Jewell--President
Dru Probst--Vice President
Olivia Sims--Treasurer
Hannah Bechtel
Joie Boyer
Dani Branson
Walker Coulter
Kylie Diekhoff
Jocelyn Efigenio
Fallon Greene
Dakota Hargraves
Tyjah Henderson
Samantha Howard
Mary Howley
Kaiya Hullaby
Trulee Jim
Tressa Jim
Wasai Johnson
Daniel Lewis
Jax Mahic
Maida Mahic
Jessica Marney
Jeeps Matya
Aven Mitchell
Calvin Ogden
Victor Organista
Taylie Owings-Priest
Erica Paccharini
Claudia Porta
Brianna Potts
Alexa Ribelin
Vivian Reynolds
Marisa Simon
Brennan Smith
Cody Smith
Isabelle Stephens
Angel Wahwassuck
Mikey Wamego
Cody Wassinger
Natalie Woods
Art Club members recently went to KU and joined some Haskell University students touring the facilities. They joined together to design a logo for a t-shirt, and everyone got to print a shirt to bring home.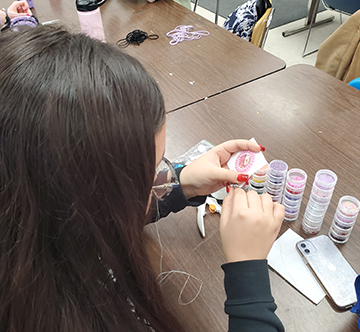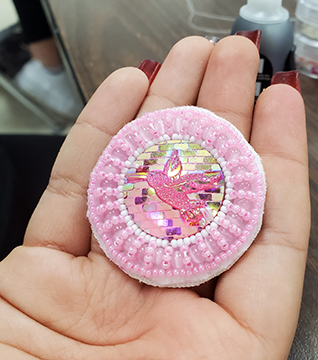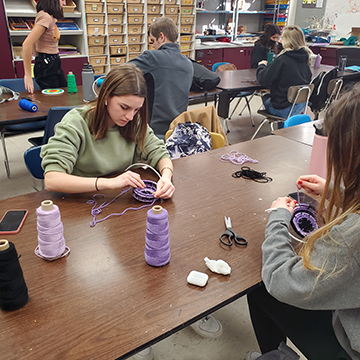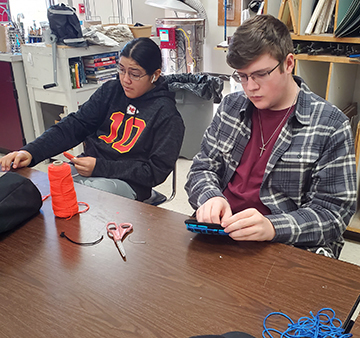 JEWELL FEATURED IN YOUTH ART MONTH
Mrs. Seely-Francis entered Breauna Jewell's art piece called "Holding the Moon" into the Sargent Art Youth Art Month Contest for a possible scholarship and prize. Be sure to visit the Sabatini Gallery at the Topeka Public Library from February 11th to March 10th to view Breauna's entry.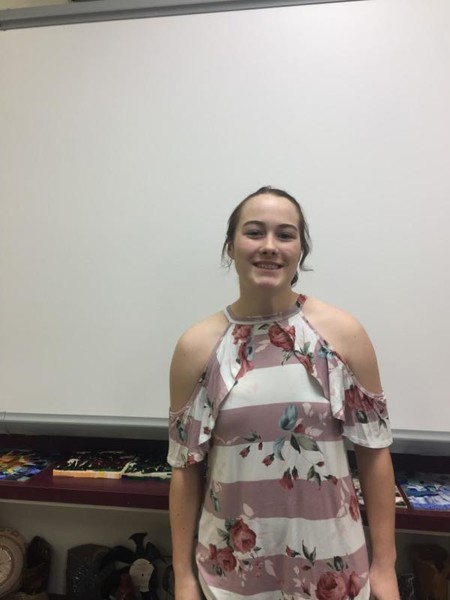 The Royal Valley High School art classes work on many art projects. There are very many unique and colorful art projects. There are some very talented students in our school. When they are finished with their art, Mrs. Marable displays it in the high school library. Click below to see pictures.