EDIT MAIN
Parent assurance document link:
https://docs.google.com/forms/d/e/1FAIpQLSe-1SNdYj6_P9Ztt3WM2_bqz1xYZXLt0wvEr5sEHf4D_aVaTA/viewform?usp=sf_link
At their regularly scheduled Board meeting on Monday, August 10th, the Royal Valley School Board approved the following reopening plan for the 2020-21 school year.
Click on the Guide Below to Learn More: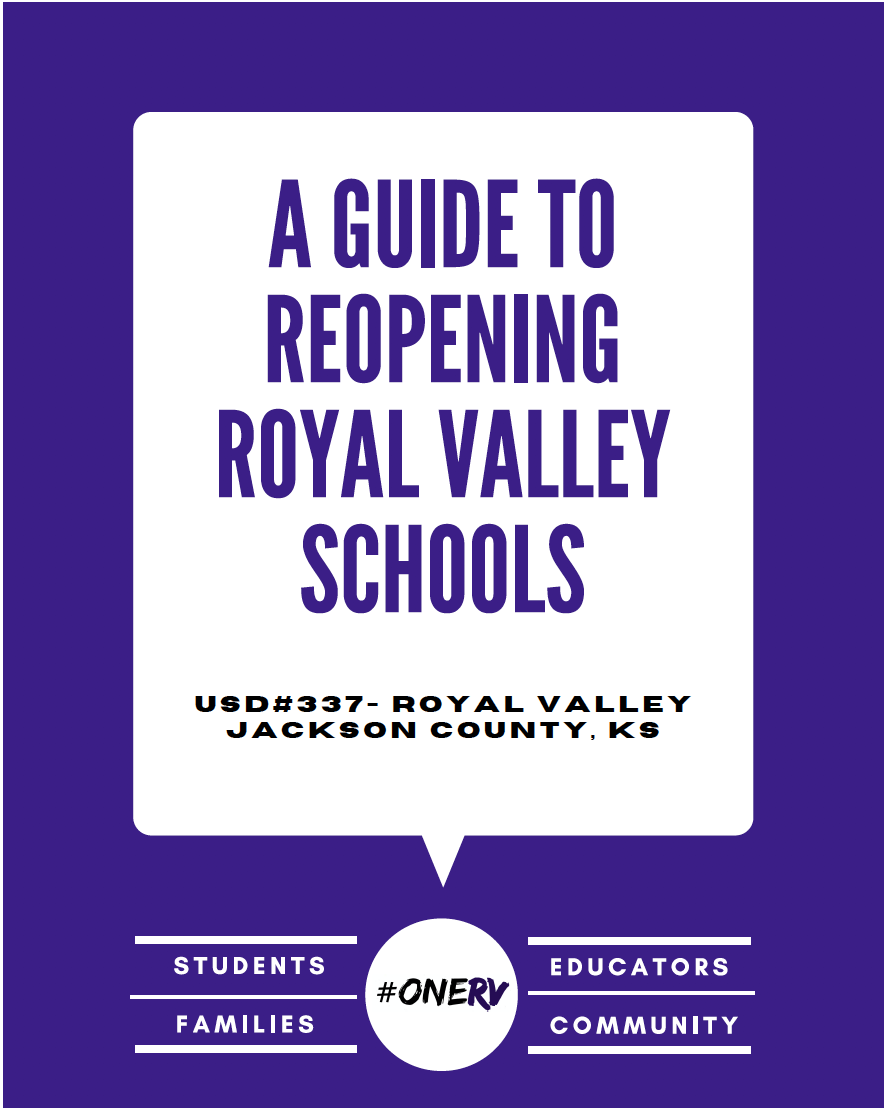 Priority Group Criteria: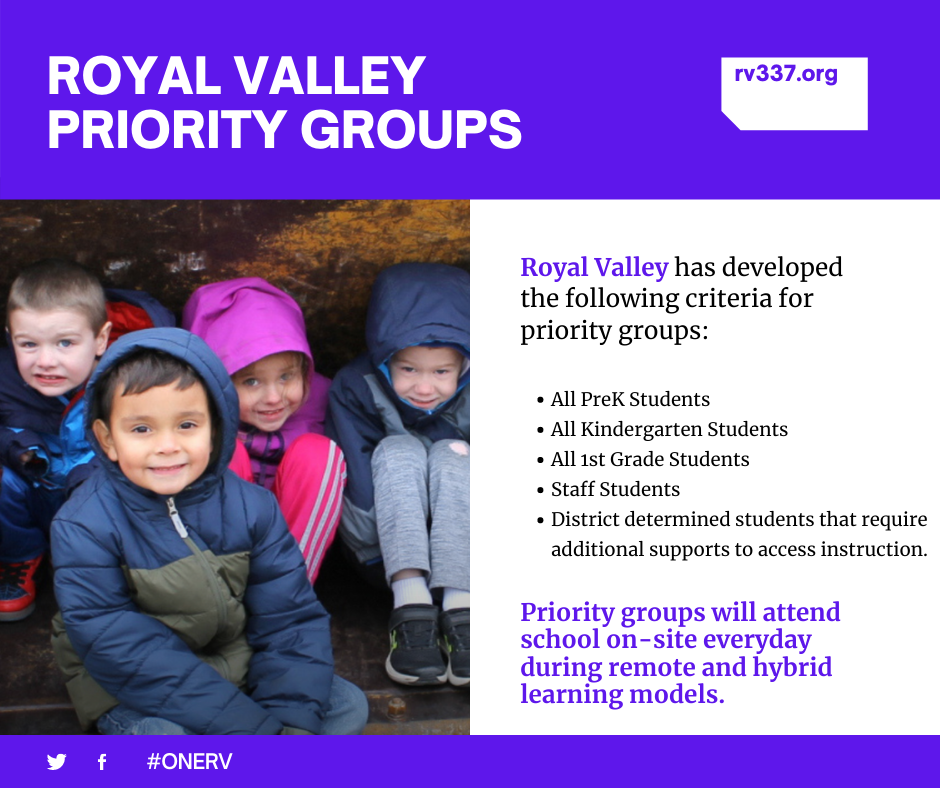 Jackson County Gating Criteria:
The Jackson County Health Department has published the gating criteria below to help school districts choose a learning model (on-site, hybrid, or remote) based upon the current Covid-19 metrics. These are guidelines only.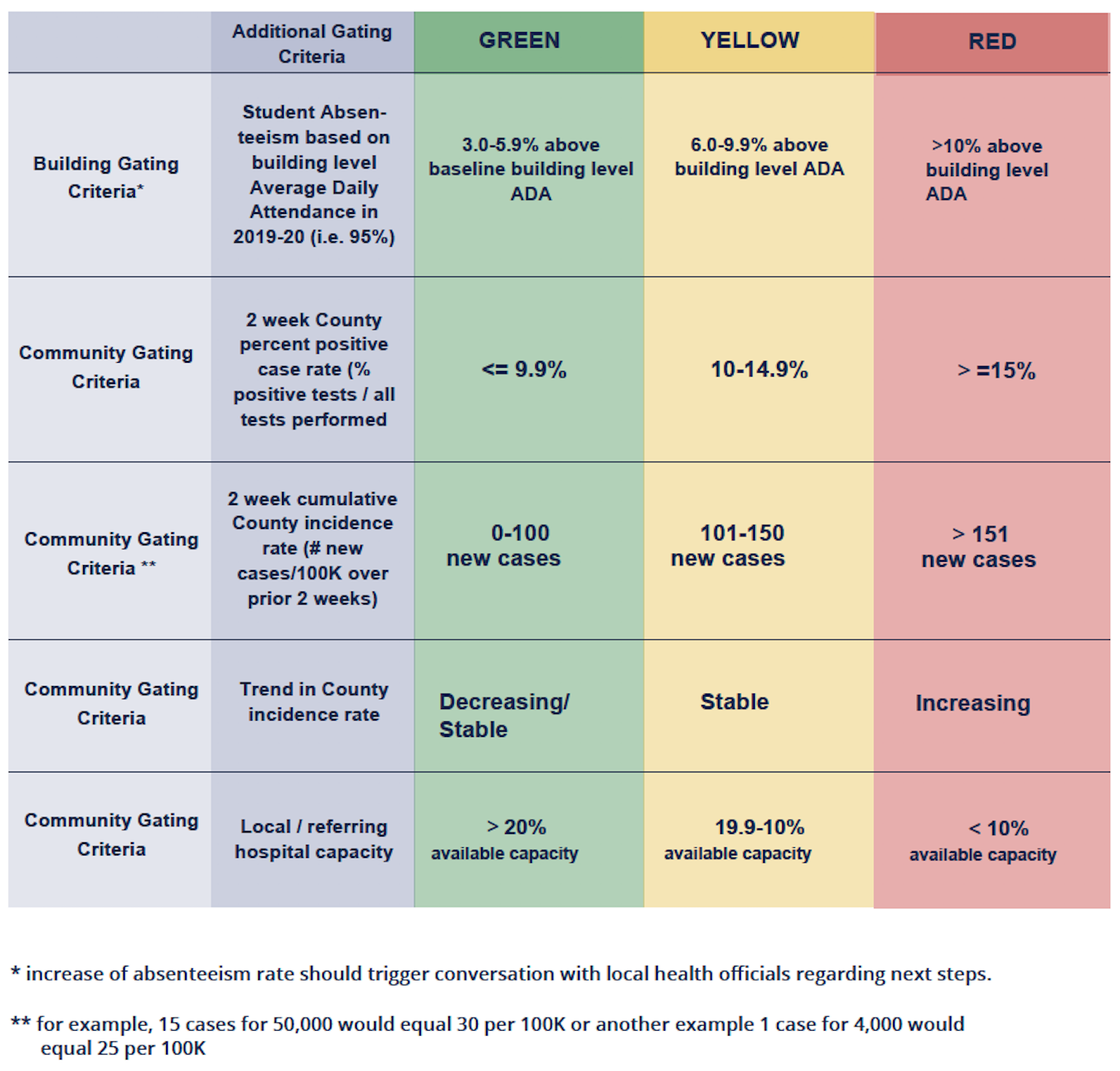 Breakfast/Lunch request form: https://forms.gle/cC2PsuLewcSqqbTy7
USD #337 Health Guidelines for When your Student Should Not Attend School:
Click on the image for a printer friendly version of the document.