USA Skills
Madison Boswell
Wednesday, May 15, 2019
April 24-April 26, Zachery Burger and Brailey Metzger attended SkillsUSA Kansas 2019 in Hutchinson, KS. This program is part of their coursework they complete through Washburn Tech. They competed on April 25 where they both placed Gold. Brailey competed in welding sculpture and created a cross. Zach competed in damage analysis and total loss evaluation on automobiles. They earned their way to SkillsUSA Nationals 2019 which will take place in Louisville, Kentucky, June 24-June 28.
"Competing against other exceptional pieces at the Welding Sculpture Contest was a neat experience. Speaking with other competitors about their inspiration and design gave a new perspective on others' welding techniques. Leading up to this competition, I have taken two years of high school welding and currently in my first of two years at Washburn Institute of Technology for the Welding program. My mom, Gloria Meats-Calvin, has been a huge inspiration to me, always telling me to work hard and do the best you can. Going to Kentucky in June, I plan to embrace the experience and make the best of it! Winning Gold at SkillsUSA Kansas 2019 is a huge honor that I am extremely proud of accomplishing!" commented Brailey.

"Working on and painting cars has always been an interest of mine, which is why I chose to take the two-year Auto Collision and Repair program at Washburn Institute of Technology. Through this course I have earned many certificates within many topics such as sanding, buffing, detailing and painting of vehicles. The contest Damage Analysis and Total Loss Evaluation was a rigorous experience where I evaluated a quarter panel with major damages, interview, paper estimate and total loss evaluation. My task was to take note of damages and the steps to repairing the vehicle. When my name was called for the Gold placing, I was shocked because I didn't feel like I did good enough to earn that title. Nationals will be a new experience. I hope to embrace the new atmosphere as I have not been out of Kansas many times," commented Zach.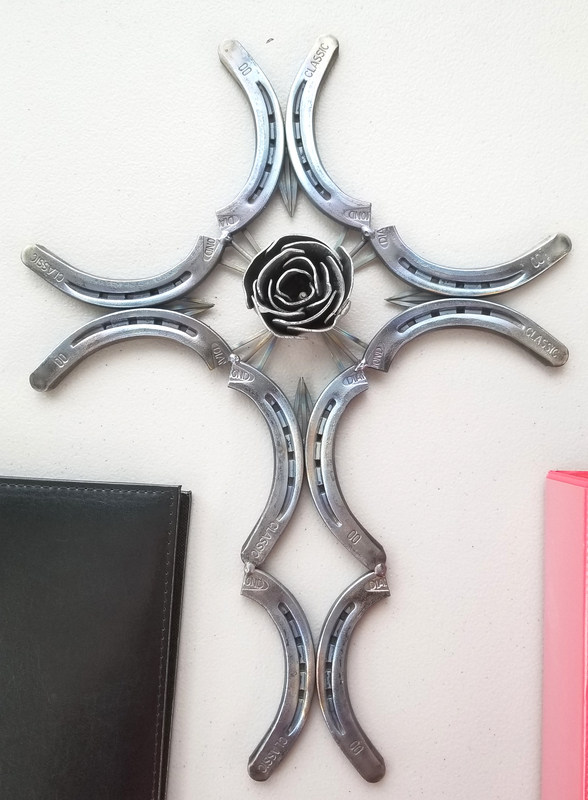 welded cross