RVHS Weight Room Fundraising
Garrett Pruyser
Monday, April 15, 2019
To All Royal Valley Patrons:
RV Athletics are asking you, as active participants and stakeholders, to commit in our athletes' futures by making an investment into the development of our athletes. Our quest is to raise $15,000 in order to renovate the Royal Valley High School weight room and help grow our athletic programs to new heights. An athletic development program is the centerpiece to creating a strong work ethic, mental toughness, commitment, and pride in school athletics.
What will your investment will be used for:
● 5 Power Racks- the greatest equipment purchase any program can make.
● 5-10 Adjustable Benches
● 2- Dumbbell Sets and Rack
● 10 Lb. Training Bumper Plates
● 25 Lb. and 45 Lb. Bumper Plates
● 3- Storage Racks
● 5- 2,000 Lb. Rated Olympic Power Bars
● Stackable Foam Plyometric Boxes
● 25-35 Lb. Olympic Bars for all ages
We hope to do this privately, and with your help we will have this done in May 2019. All data shows that the single greatest investment a sports organization can make for increases in success is into their strength and conditioning facility. Growing our program is the best commitment we can make as a community. We are proud of our past and current successes but we are ready to take the next step. Any interest or support for this project please contact Coach Lott at RVHS. We appreciate your time and hard work with us and thank you for supporting Royal Valley Athletics!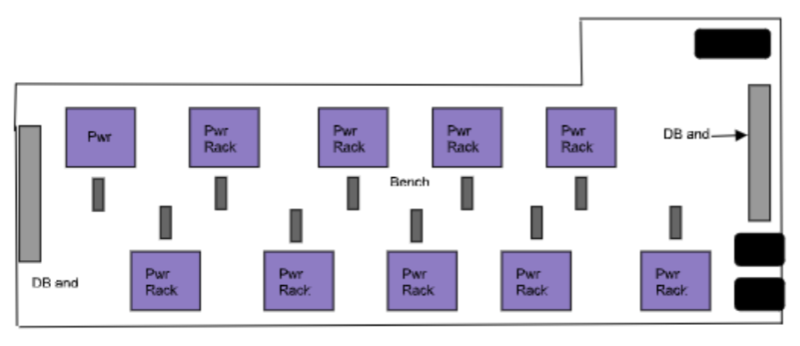 Contact Information:
Jake Lott
Royal Valley High School
Email- lottj@rv337.org
Phone- 785-986-6251
Donation Information
There are multiple ways to make a donation. You can leave your donation with the front office secretaries at RVHS, or you can give your donation to Coach Lott in person.
Your help and donation will be appreciated and be beneficial to the future students of Royal Valley High School. To recognize this, a plaque will be put up in the weight room with the names of everybody who helped with this project by donating, this plaque will be up through the 2025 school year. There will also be a recognition page for the 2019-2020 school year in the athletic and school programs recognizing those who helped with updating the weight room here at Royal Valley. This donation is tax deductible and this flyer can be kept as a proof of donation form for tax purposes. Anything you can do to help would be much appreciated. This is something that can make an impact on a large number of students and something the community and school can take pride in.
Levels of Funding to go on Plaque
Black Level- $50-199, Plaque and Program recognition
White Level- $200-499, Plaque and Program recognition
Purple Level- $500-999, Plaque and Program recognition, Free Advertising at Royal Valley Power Meet
Panther Level- $1,000 or more, Plaque and Program recognition, Free Advertising at Power Meet, Meet Shirt Recognition
**Make checks out to: Royal Valley Weight Room